The Music Group meets on Tuesdays and Thursdays from 1:00 pm to 4:30 pm.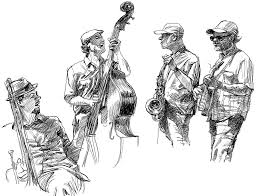 Our Team Leader is Glenn Busby and we have a group of approximately six participants on the day.
Our main activities include:
Playing and practicing songs and music in a group situation
Developing a basic awareness of instrumental music and the importance of team work, harmony and enjoyment.
Incorporating a variety of musical instruments such as strings, reed, wind, keyboard and traditional instruments.
Developing the necessary skills, competence and confidence to entertain colleagues at the shed.
We have a variety of instruments and we enjoy the company of fellow musicians in a mutual aid situation.
We plan to involve ourselves in Shed Life via entertainment as part of our meeting structure; themes; events etc.